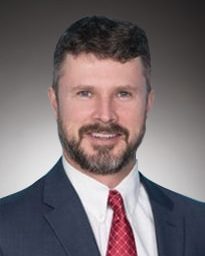 Geoffrey J. Service, M.D.

Dr. Service received his Bachelor's degree from Macalester College in St. Paul in 1995 and his M.D. from the University of Minnesota School of Medicine in 2003. He completed his residency training in Otolaryngology, Head and Neck Surgery at the Mayo Clinic in Rochester in 2009 and then completed a two-year fellowship in Otology, Neuro-Otology, and Skull Base Surgery at the California Ear Institute in Palo Alto, California. 
Dr. Service provides both medical and surgical care for a full spectrum of head and neck disorders. He has special interests in acute and chronic ear disease, hearing problems, and balance related disorders. He has published in peer-reviewed journals on topics of middle and inner ear device implantation as well as atresia repair. 
Originally from Rochester, Minnesota, Dr. Service is happy to be back in the Midwest. He and his family reside in St. Paul.
Medical School
University of Minnesota, Minneapolis, Minnesota
Residency
Otorhinolaryngology & Head and Neck Surgery, Mayo Clinic, Rochester, Minnesota
Board Certification
Diplomate, American Board of Otolaryngology and Head and Neck Surgery, 2010
Fellowship
Neuro-Otology and Skull Base Surgery, California Ear Institute, Palo Alto, California