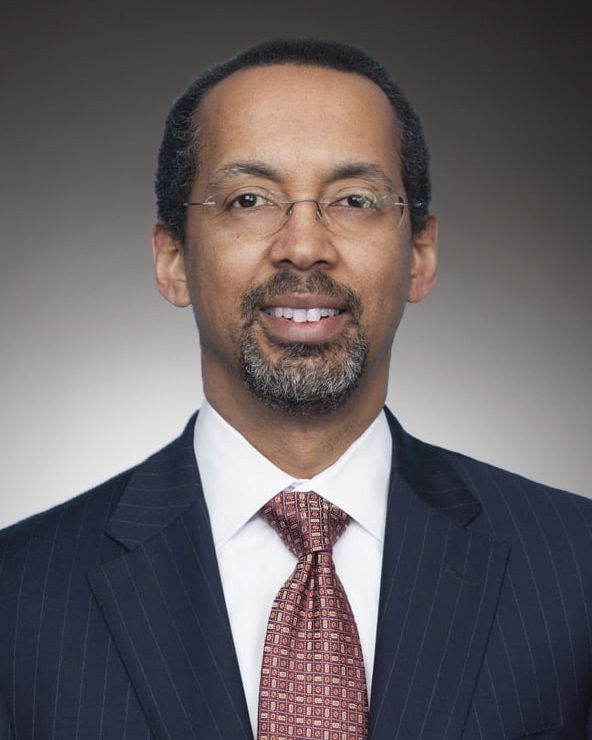 Dr. Thomas completed his residency in Ear, Nose, and Throat/Head and Neck Surgery at Mayo Clinic in Rochester. During his time in Rochester, he published a series of articles on laryngeal cancer.
Dr. Thomas has always had an interest in organized medicine and healthcare delivery. To augment his understanding of the healthcare delivery system, he completed an MBA in Medical Group Management at Saint Thomas University in December, 2001.
In January 2001, Governor Ventura appointed Dr. Thomas to the Minnesota Board of Medical Practice. In this role Dr. Thomas enjoyed employing his knowledge and experience in protecting the public.
Dr. Thomas enjoys all aspects of Ear, Nose, and Throat/Head and Neck Surgery. He specializes in Head and Neck tumor surgery, including thyroid cancer. He also enjoys helping children, and pediatric care comprises 50% of his practice.
Medical School
M.D., Mayo Medical School, Rochester, Minnesota
Residency
General Surgery, Mayo Graduate School of Medicine, Rochester, Minnesota
Otolaryngology, Mayo Graduate School of Medicine, Rochester, Minnesota
Board Certification
Diplomate, American Board of Otolaryngology – Head and Neck Surgery