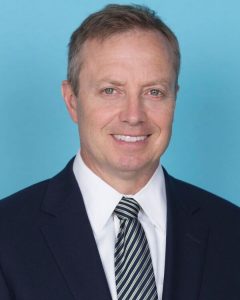 Gregory L. Barth, M.D.
Biography/Personal Interests
Dr. Barth joined ENT SpecialtyCare in 1993 after completion of his residency at the University of Cincinnati. While there, he received solid broad-based training in all aspects of otolaryngology – head and neck surgery for both children and adults and was given the Alter Peerless Resident Award as well as the Lowenthal Award for excellence in surgical skills of the ear and temporal bone. He has extensive training in Pediatric ENT surgery under the direction of Cincinnati Children's Hospital's premier ENT faculty. Following residency, he completed additional post-graduate study in the medical and surgical management of laryngeal and voice disorders. Dr. Barth's practice covers the full range of medical and surgical management of head and neck disorders, including ear and nasal/sinus problems, and he has special interest and expertise in the management of head and neck cancers including thyroid, parathyroid and salivary gland tumors.
Outside of the workplace Dr. Barth dedicates most of his time to his wife and four children, spending a lot of time coaching for his children's athletic teams. Given his belief in the incalculable value of personal fitness to one's general health he enjoys most outdoor and fitness activities including cycling, skiing, tennis, basketball, hiking, camping, and just about any other excuse to get him outdoors.
Medical School
M.D., Washington University Medical School, St. Louis, Missouri
Residency
General Surgery, University of Cincinnati Medical Center, Cincinnati, Ohio
Otolaryngology, University of Cincinnati Medical Center, Cincinnati, Ohio
Board Certification
Diplomate, American Board of Otolaryngology – Head and Neck Surgery
Fellow, American College of Surgeons (F.A.C.S.)