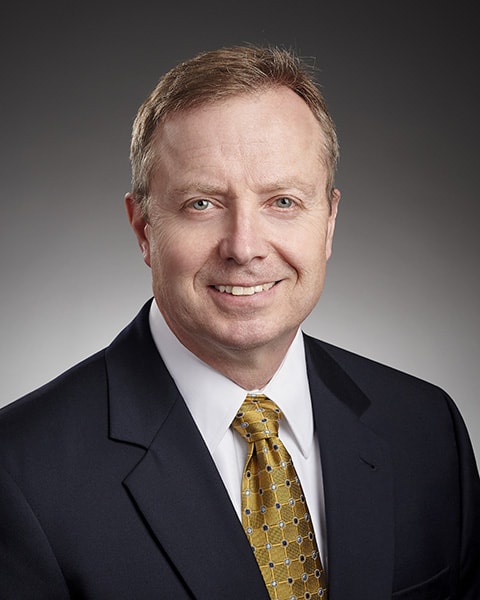 Dr. Barth joined ENT Specialty Care in 1993 after completing his residency at the University of Cincinnati where he received solid broad-based training in all aspects of Otolaryngology – Head and Neck surgery for both adults and children. Following residency, he completed additional post-graduate study in the management of laryngeal and voice disorders. 
Dr. Barth's practice covers the full range of medical and surgical management of ENT disorders, and he has special expertise as a high-volume surgeon in the management of head and neck cancers, including tumors of the upper aerodigestive tract as well as thyroid, parathyroid, and salivary gland tumors. He is the moderator for the multidisciplinary head and neck tumor board at the Virginia Piper Cancer Institute at Abbott Northwestern Hospital.
Dr. Barth has been actively involved in medical mission work for many years. He established ENT services at the Holy Family Surgery Center at Nuestros Pequenos Hermanos (NPH) Honduras, located near Tegucigalpa, Honduras. This facility provides care for orphaned or abandoned children who reside at the NPH facility there as well as citizens from the general Honduran population who do not have access to or otherwise cannot afford the medical care they need. He is the ENT representative on the Physician Leadership Council for One World Surgery, an organization whose aim is to foster development of valuable surgical services in impoverished areas globally.  If you would like more information on One World Surgery organization, visit oneworldsurgery.org. Dr. Barth would be happy to chat with you personally about the above organizations as well! 
In his spare time, Dr. Barth enjoys spending time with his wife and family. He enjoys reading, history, travel, and most fitness and outdoor activities, including cycling, paddle boarding, skiing, hiking, camping, and just about any other excuse to get him outside. He is an avid soccer fan and a big supporter of his college alma mater, the University of Notre Dame. GO IRISH!
Medical School
M.D., Washington University Medical School, St. Louis, Missouri
Residency
Otolaryngology – Head and Neck Surgery, University of Cincinnati Medical Center, Cincinnati, OH
Board Certification
Diplomate, American Board of Otolaryngology – Head and Neck Surgery
Fellowship
American College of Surgeons (F.A.C.S.)