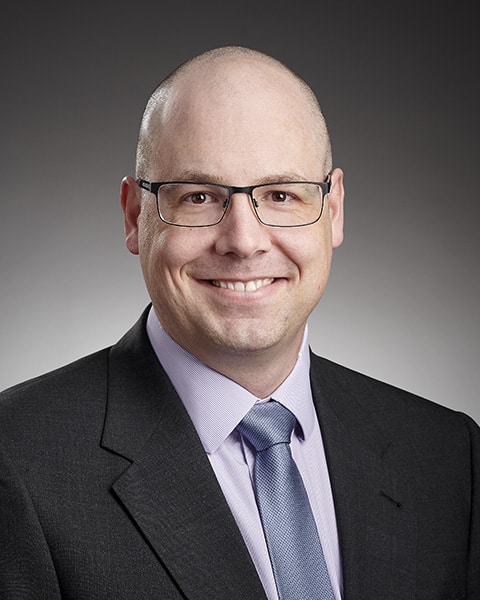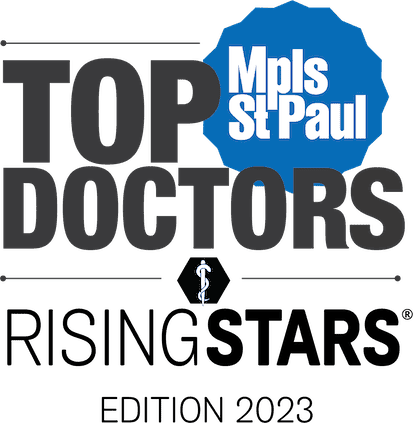 Nathan M. Schularick, M.D.

Dr. Schularick is a board-certified otolaryngologist. He received his Doctor of Medicine degree from the University of Iowa School of Medicine and completed residency training at the University of Iowa Hospitals and Clinics Department of Otolaryngology – Head and Neck Surgery. He additionally completed a two-year NIH fellowship researching the genetics of vestibular schwannomas and Neurofibromatosis Type II, a year-long externship in surgical pathology at the University of Iowa, and received further training in management of diseases of hearing and the ear at the University of Utah.
Dr. Schularick enjoys providing care for children and adults with common ENT issues (recurrent ear and throat infections, sleep apnea, etc.), as well as caring for chronic ear disease, balance problems and vertigo, acute and chronic sinus and nasal disease, allergies, narrowing of the adult airway (subglottic stenosis) and voice disorders, salivary gland tumors and disease, and cancer of the head and neck.
He has specific interests in improving hearing in adults and children through cochlear implants, bone anchored hearing aids, and conventional hearing aids.
Outside of work, Dr. Schularick enjoys spending time hiking, fishing, and camping with his family, playing piano and guitar, and home-brewing with friends.
Dr. Schularick has been recognized as a Rising Star by MSP Magazine for Otolaryngology in 2020, 2021, 2022, and 2023.
Medical School
University of Iowa Carver College of Medicine, Iowa City, Iowa
Residency
University of Iowa Hospitals and Clinics – Department of Head and Neck Surgery, Iowa City, Iowa
Fellowship
T32 NIH Research Fellowship, University of Iowa, Iowa City, Iowa