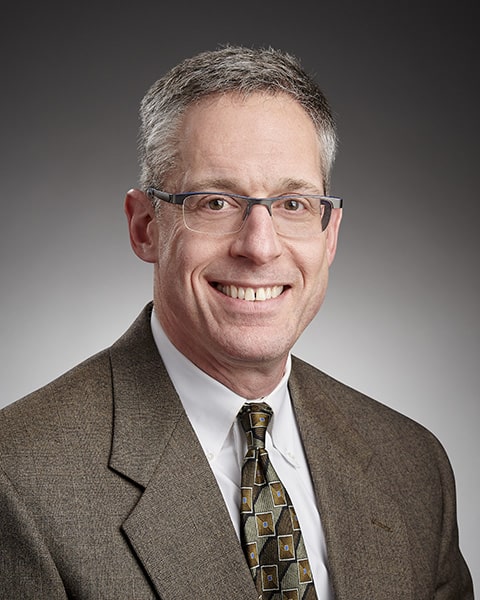 Dr. Garvis is a board-certified otolaryngologist, a fellowship-trained otologist-neurotologist, and a skull base surgeon. He received his Doctor of Medicine from the University of Minnesota Medical School. He had a general surgery internship at Hennepin County Medical Center and then completed his residency training at the University of Iowa Hospitals and Clinics. He then enjoyed additional training in otology-neurotology and skull base surgery under the direction of Professor Ugo Fisch at the University of Zurich. He then returned home to join this practice.
In addition to providing a full-range of otolaryngology services, Dr. Garvis's area of expertise includes the medical and surgical management of ear problems, including hearing loss and otosclerosis, ear infections, cholesteatomas, dizziness and vertigo, glomus tumors, temporal bone skull base defects and spinal fluid leaks, acoustic neuromas and other skull base tumors. He often works in collaboration with several neurosurgeons to address the most complex skull base problems. 
Dr. Garvis is on staff at Abbott Northwestern Hospital, Children's Hospital and Clinics of MN, and Mercy Hospital (Mercy/Unity campuses).
Medical School
University of Minnesota Medical School
Residency
University of Iowa Hospitals and Clinics
Fellowship
University of Zurich, Zurich, Switzerland
Board Certification
Diplomate, American Board of Otolaryngology-Head and Neck Surgery

Sub-specialty Neurotology