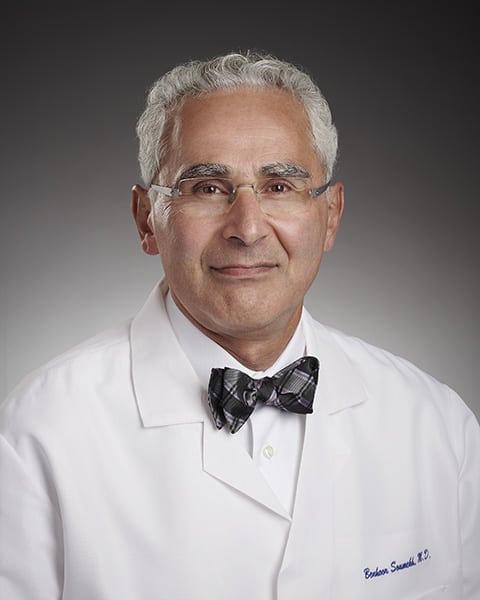 Dr. Soumekh is back at ENTSC! As a board-certified pediatric otolaryngologist, he is passionate about helping children of all ages with a variety of head and neck issues and works closely with families to help them understand treatment options and feel comfortable asking any questions they may have.
Dr. Soumekh graduated from the University of Minnesota Medical School before completing his residency in otolaryngology there, and a fellowship at Rady Children's Hospital in San Diego. He has been board-certified by the American Board of Otolaryngology since 1996.
As a member of our Pediatrics team here at Ear, Nose, & Throat Specialty Care, Dr. Soumekh has a special interest in caring for children's ear pain, sinus issues, chronic ear disease, airway management needs, and respiratory conditions. When not caring for patients, he enjoys hiking, biking, swimming, and spending time with his dog. Welcome back, Dr. Soumekh!

Dr. Soumekh and his partner in pediatric care, Dr. Micah Berman, are now accepting new patients here at ENTSC.